Kennedy Meadows, Trailhead for Emigrant Lake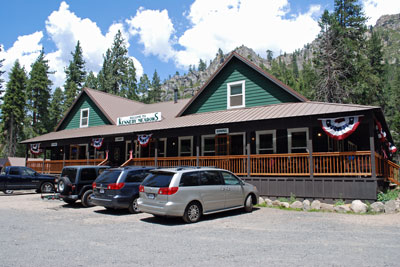 Kennedy Meadows is 50 miles east of Sonora on Highway 108. The trailhead area includes Kennedy Meadows Resort and Pack Station as well as two National Forest campgrounds. It is a popular destination for vacationers, anglers, hunters, horsemen, and hikers heading into the Emigrant Wilderness.
Parking
A trailhead parking lot is located about a quarter mile before you arrive at the resort. There are restrooms and water as well as facilities to aid with horses. Some hikers drive up to the resort and drop their packs and most of their party close to the actual beginning of the trail before returning to park their car.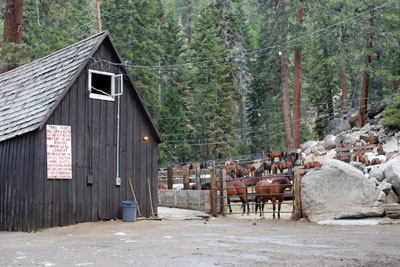 Kennedy Meadows Pack Station
Nearby Camping and Lodging
Two National Forest campgrounds are situated close to Kennedy Meadows. Neither campground takes reservations. Other campgrounds are found back around Dardanelle.
Lodging is available at Kennedy Meadows Resort. They have cabins for rent. They also have a store and a cafe. More lodging can be found back down the road at Dardanelle Resort
For complete information about camping and recreation in the Sonora Pass area, see Sonora Pass Vacations.