Graveyard Lakes Trailhead at Lakes Thomas A. Edison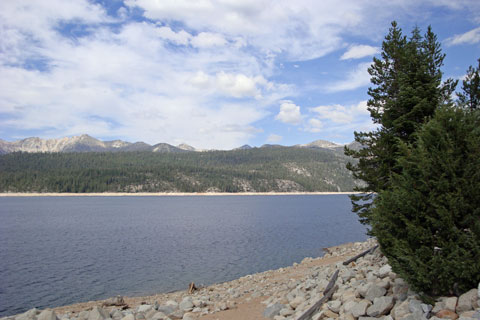 Lake Thomas A. Edison
Reach the Graveyard Lakes trailhead at Lake Thomas A. Edison by following Highway 168 east from Fresno, past Shaver Lake and on to Huntington Lake. There the highway ends, replaced by a narrow - often single lane - mountain road that winds up over Kaiser Pass and descends to Edison and Florence lakes. Plan on a 3 hour drive from Fresno.
Parking
The actual trailhead is a small parking area at the end of a road near the Vermillion Campground.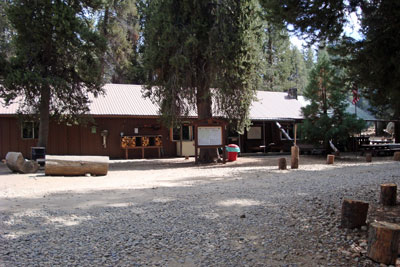 Vermilion Resort
Nearby Camping and Lodging
Lake Edison has several nearby campgrounds. Vermillion Campground is next to the trailhead. They accept reservations: (877) 444-6777 or
Recreation.gov - Vermillion Campground
The rustic Vermilion Resort offers accommodations in motel rooms, a yurt, and a trailer. They also have a small store with basic supplies and a restaurant. During the summer they operate a water taxi to the far end of the lake as long as water levels are high enough.
High Sierra Pack Station is found at the end of the road beyond the campground.