Resupply along The John Muir Trail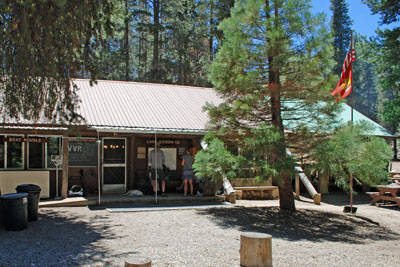 Vermilion Valley Resort
Nearly all thru-hikers on the John Muir Trail arrange to pick up supplies they have mailed ahead to key destinations along the trail. The most popular and convenient locations are listed here, north to south. Some places have Hiker Barrels where thru-hikers can donate unwanted items and take what they need for free.
Tuolumne Meadows Post Office - Open weekdays and Saturday morning. A small store is also found at Tuolumne Meadows.
Reds Meadow Resort - Either mail or hand deliver supplies to the resort. Open 7 AM to 7 PM. Fees apply. They also have a store which sells fuel canisters, a hiker barrel, and a cafe. Reds Meadow Resort Resupply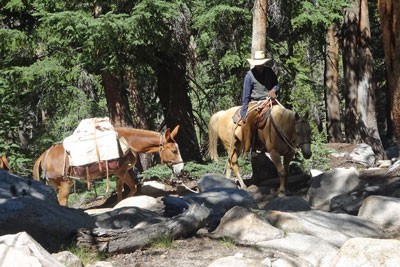 Vermilion Valley Resort - Access via water taxi from east end of Lake Edison. Send package or bucket via UPS or FedEx. 25 lb. limit. Fees apply. The resort has a store with fuel for sale, a restaurant, and a hiker barrel. Vermilion Valley Resort Resupply
Muir Trail Ranch - Mail buckets to them for a fee. Small store with limited supplies. Hiker Barrel only for those who mailed supplies. Muir Trail Ranch Backpacker Services
Also consider hiking out over Kearsarge Pass to get supplies or having them delivered by Berner's Pack Outfit. Contact Brian or Danica Berner at (760) 387-2797 or (800) 962-0775.